ABOUT
VIOLETTE ROOMは、
ある学校の休憩室からスタートしました。
ニュアンスを大切にしたシルエット
上質な素材、リラックスできるフィッティング
世界中から集められたヴィンテージの素材と
日々より良いものづくりに励む日本の職人が作る最新の素材をミックスした
コレクションを提案します。
VIOLETTE ROOM started from a fashion school's communication room name.
A beautiful nuanced silhouette
and relaxed fitting.
A combination of vintage material collected from all over the world
and high-quality Japanese material.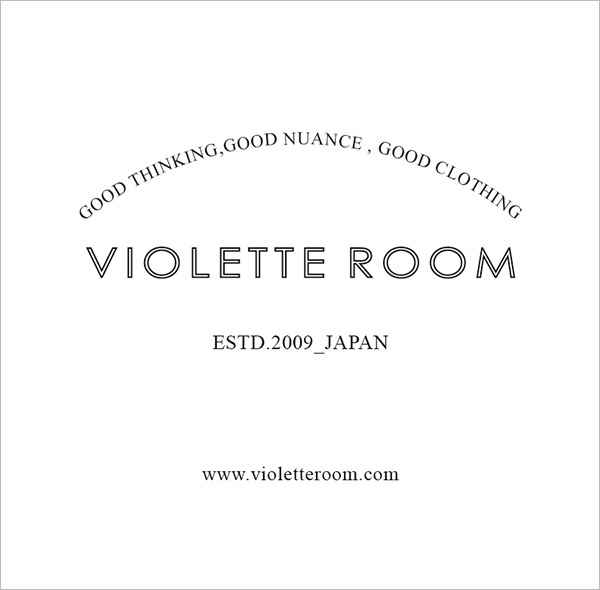 OFFICE

〒251-0037
神奈川県藤沢市鵠沼海岸2-2-11-C
2-2-11-C Kugenumakaigan, Fujisawa-city,
Kanagawa 251-0037 JAPAN
STOCKIST

<JAPAN>
ADAM ET ROPE, FRAMEe WORK, GOOD DEAL, IENA LA BOUCLE, JOURNAL STANDARD LUXE, NANO UNIVERSE, prefer SHIPS, SLOBE IENA, etc..
<OVER SEAS>
20 stores mainly in Europe.